Student Council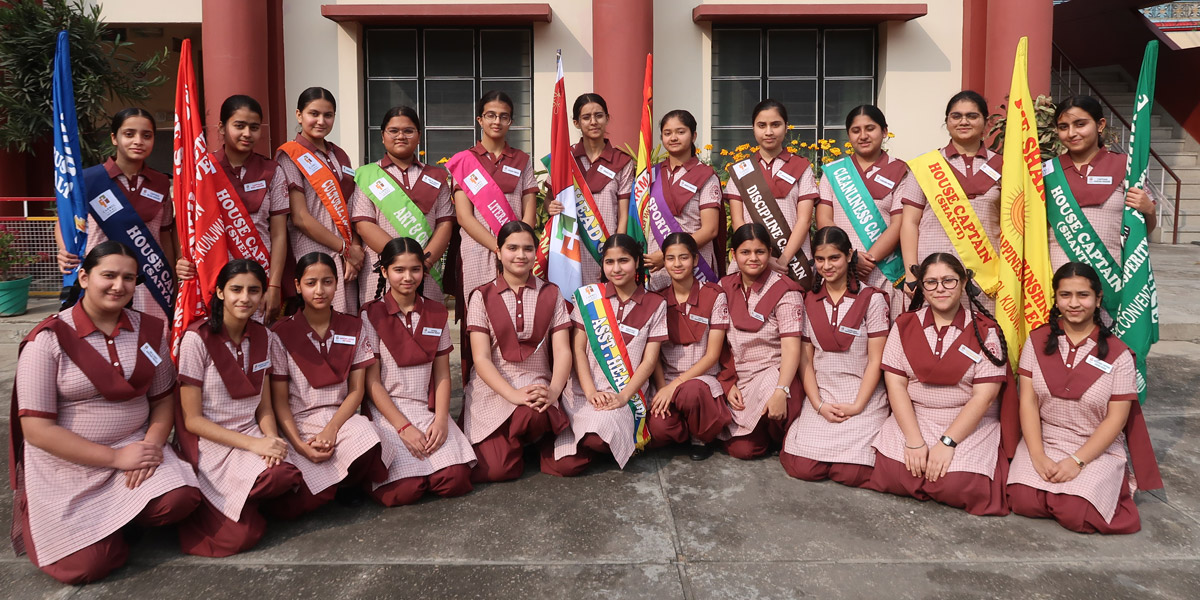 A Student Council is a representative structure of students, through which they can become involved in the affairs of the school, working in partnership with school management, staff and parents for the benefit of the school and its students. In other words, it is an exercise in empowering the students to lead, decide and work as a team for school initiative.
The Importance:
The Student Council often serves to engage students in learning about democracy and leadership. The Student Council helps share students' ideas, interest and concerns with teachers and the school Principal. They often help organize social events, community projects, school reform etc. Many members learn skills that were an extension of their formal education.
The Process:
The Student Council is a body comprising of students from grade X and XII. The teachers nominate the students for various posts. The criteria for selection are academic performance, communication skills, a responsible attitude and good behavior. The grueling election process begins with nominations, allotment of symbols, campaigning, and it culminates in a free and fair voting process.

The winners in the election form the Student Council. The candidate getting maximum votes is chosen as SPL (School Pupil Leader) followed by Assistant SPL. The Student Council comprises of a Discipline Prefect and Assistant, Cleanliness Prefect and Assistant, Sports Prefect and Assistant, Literary Prefect and Assistant, Cultural Activity Prefect and Assistant, Social Service Prefect and Assistant. The Student Council takes an oath during their Investiture Ceremony, to uphold the trust invested in them and take the school forward in achieving its initiatives.