Sports
"Take care of your body; it's the only place you have to live" - Jim Rohn.

Carmel lays special emphasis on sports that lead to physical and emotional well-being of its students. All students are expected to play games regularly. Maximum sports disciplines are given equal importance and are played with great enthusiasm under the guidance of specialized coaches. To this end, we offer opportunities to girls for exploring opportunities in Softball, Cricket, Basketball, Badminton, Net Ball and Kho-Kho. School teams regularly participate in inter- school, zonal, district, state and national level tournaments. Sports day is an annual event of importance, generating great excitement as a culmination of year-long inters-house sports and games competitions. Partnership with EduSport has opened a new dimension to our commitment to sports and physical fitness of our students. Through this unique program, students from class I to VIII get specialized training under the able guidance of the experts to excel in sports.
School Band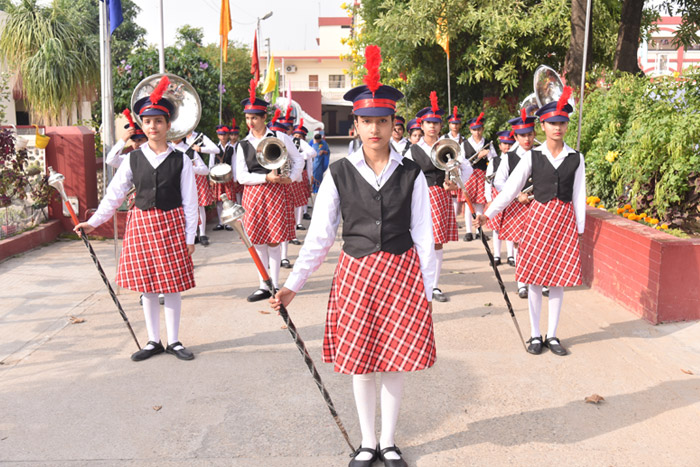 Carmel has an extremely well trained band. Training to the band group is provided by a professional trainer and a Band Major. The instruments and the paraphernalia related to the band like Bass Drums, Side Drums, Hand Cymbal, Euphonium, French horn, Trumpet and Flute are made available for practice under the supervision of the band master. They have been well trained and display their prowess on important occasions like Sports Day, Independence Day, Republic Day etc. The band girls have won many laurels on such occasions.