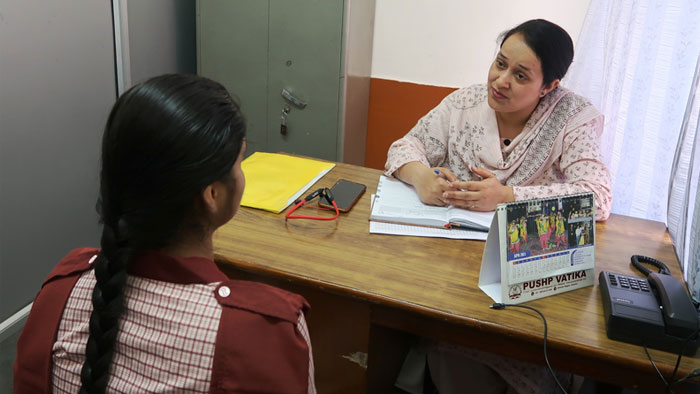 Carmel Convent Hr. Sec. School is one of the schools which provide students with educational counselling right from their initial learning. School not only gives individual support but also takes classroom sessions once a week. Young minds learn to deal with the peer pressure that arises due to the variations found in classroom learning.

The students have face-to-face sessions wherein they learn to face some of the conflicts in their life. These are crucial years of their teenage life, so they naturally have many questions.

Counselling is necessary for children in schools. It plays a role in bringing out the best. Young minds need guidance to polish their personality and shower on them required self-esteem and build confidence through counselling. The learners accompanied and taught to manage and deal with emotional conflict and personal problems.

Counselling helps the students to make decisions about their way of life and empowers them to build inner strength to overcome mental stress. Counselling sessions at an early age opens the lines of communication. Children become familiar with the Councillor. Such a bonding creates an atmosphere to learn the importance of choosing the right career.